Tubman Teen Drive 2021
Join us for our fourth year of the Tubman Teen Drive! Tweens, teens, and young adults' needs are often overlooked in donation drives. Help support the young people at Tubman this summer by making a donation of needed and desired items.
See the list below for more information on donation needs, and the flyer for drop-off times and locations.
All items must be NEW, UNUSED, and UNOPENED.
No time to head out and shop? Take a look at our Amazon Wishlist to purchase some of the most needed items and have them shipped directly to Tubman!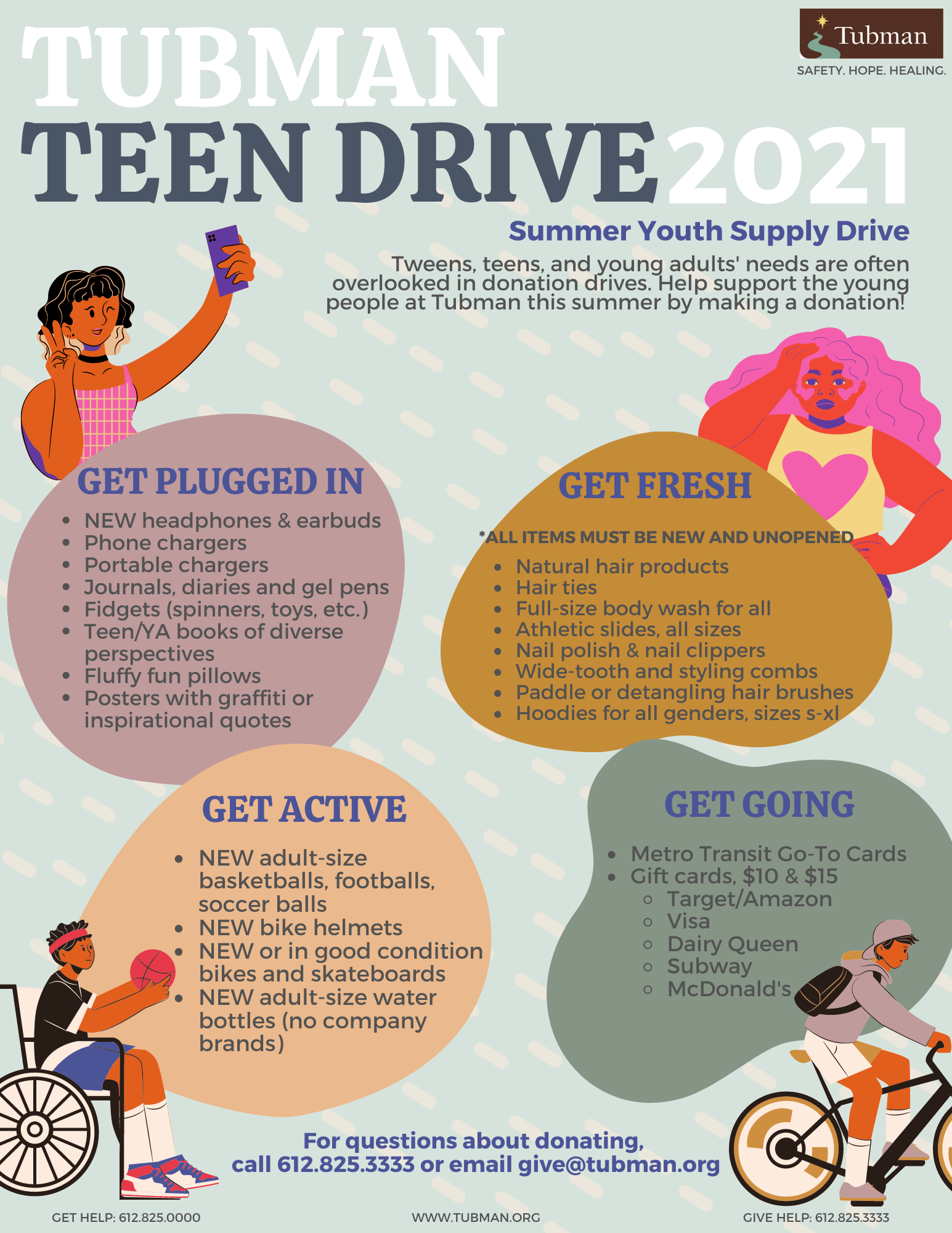 Donations can be dropped off to the following locations during these times:
Tubman Chrysalis Center - Minneapolis
4432 Chicago Ave S.
Minneapolis, MN 55407
612.825.33333
8 a.m. to 5 p.m., Monday-Thursday
8 a.m. to 3 p.m., Friday
Harriet Tubman Center East - Maplewood
1725 Monastery Way
Maplewood, MN 55109
651.789.6770
8 a.m. to 5 p.m., Monday-Thursday
8 a.m. to 3 p.m., Friday
Call 612.825.3333 or email give@tubman.org for more information.