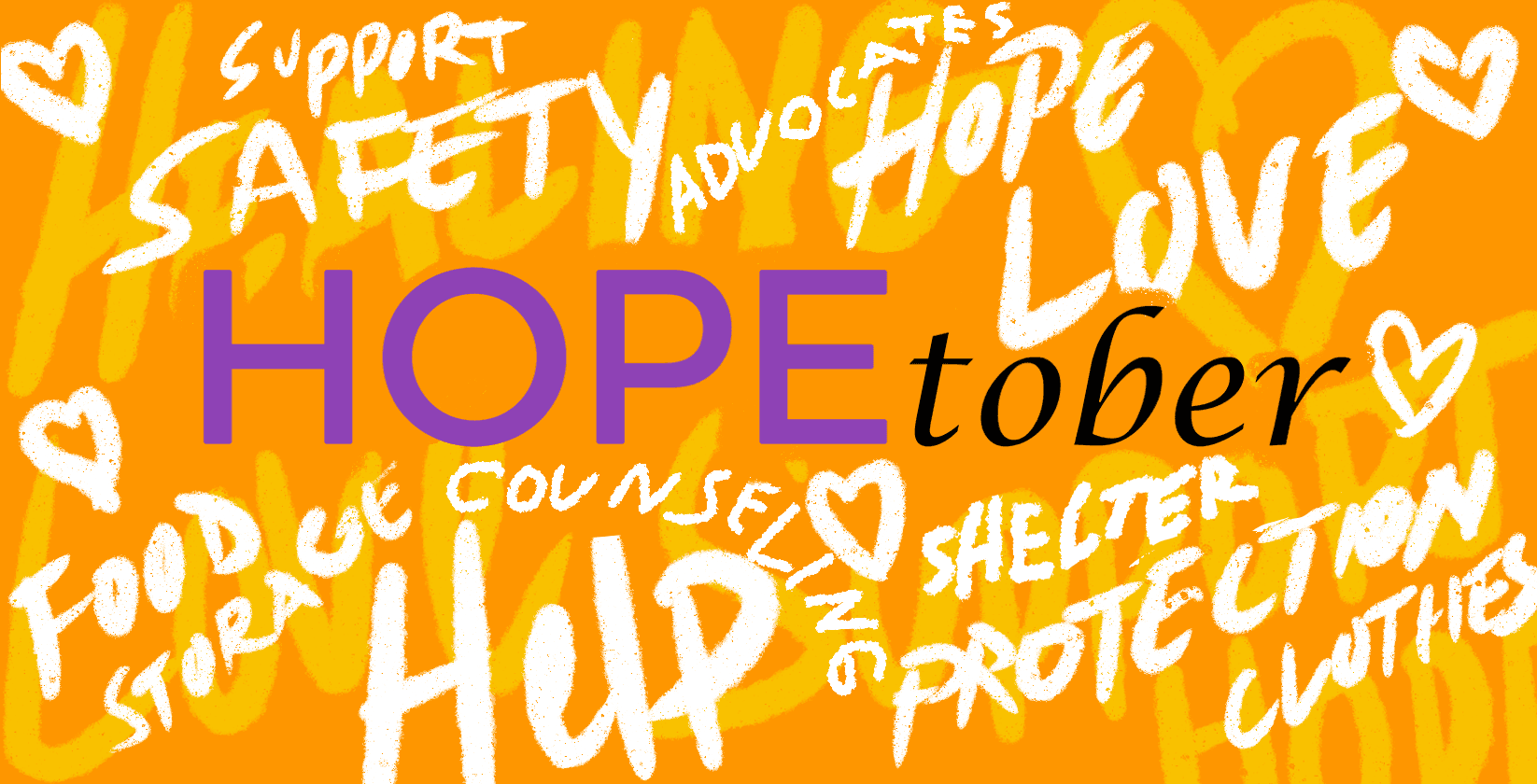 Join us for HOPEtober!
Each year, about 20,000 people come to Tubman for help because of violence, assault, exploitation, addiction, or other forms of trauma. And Tubman is there, with committed expert staff and our unique continuum of services that include safety planning, shelter, legal assistance, mental and chemical health services, support groups, and so much more.
It's that "so much more" that you can help provide by joining this year's #HOPEtober campaign throughout Domestic Violence Awareness Month, this October.
You can help support HOPEtober and the clients we serve by donating and becoming a HOPEtober Champion. This peer-to-peer campaign encourages you to reach out to friends, family, neighbors, coworkers and share Tubman's mission of safety, hope, and healing. There will be updates on our goal, and weekly challenges and prizes.
To learn more and to create your own team,  visit our HOPEtober GiveMN page.